Please review Newsletter ...
New Patient Statement, New Integrated Merchant, New Option for Email/Text Reminders and more!
As a reminder, we send updates out by groups and you will be notified via email the day before your software is updated.
New and Improved Patient Statement!
The New Patient Statement  gives you the option of pulling the current Standard Report or a New Detailed Report. 
What is included in this new detailed version?
Separate Insurance and Patient responsibility 
Shows write off amount by insurance and patient responsibility
Includes totals for each column
Option to view Only Patient responsibility - very useful for Cash Only clinics
Shows total of any other outstanding balance not included in the date(s) selected
See image below of the detailed view
You can post your EOB's with Credit Cards?
When you are in "Post New EOB", you are able to select the Check or Credit Card option. Check out the details 
HERE
 . 
Are any of these questions
Giving You A Headache?
Here are some FAQ's we have been receiving with answers that will help?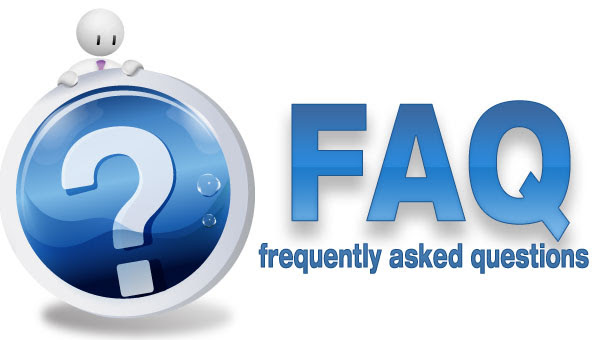 You may have some questions for VitaLogics so let's try to answer them here.
Q- I am trying to bill date(s) of service before 10/1/15 but I keep getting scrubbing errors?
A- Chances are you need to check your ICD-9's. Are they mapped, are they set up to print. Just follow the instructions CLICK HERE  
 Q- Why are my SOAP Notes not printing?
A- You will need to make sure your appointment ROV and the ROV you have set up in the Document Template match. CLICK HERE for instructions.
Q- In Box 14, the drop down does not have Medicare Qualifier 454, what do I do?
A- Box 14 will allow you to type in any qualifier number in that box and that qualifier will remain from visit to visit. How to do this? Go to patients visit screen - Go to Edit ICD - find Box 14 - on the right is the Qualifier box - type in the number - when done - check out. Instructions are also in the Support Center CLICK HERE
Q- Looking for missing write off, line item note or insurance payment that is attached to a charge, but can't find the Plus sign to expand it? 
A- To find your missing Plus + sign that hides your additional info, please CLICK HERE for details.
Q-I am getting Box 21 Diagnosis Pointer error on my scrubbing report and it won't go away!
A- Make sure your Payer has been changed to print ICD-10's. Go to Admin - Payers - select a payer - Edit - Printing Options - halfway down the page in the middle (Box 21), select option 10 to print ICD-10's and click on Save.

Q-Why is my Super Receipt not printing the ICD-10's?
A- Make sure your Payer has been changed to print ICD-10's. Go to Admin - Payers - select a payer - Edit - Printing Options - halfway down the page in the middle (Box 21), select option 10 to print ICD-10's and click on Save.
Windows 10 & VitaLogics?
If you have been wondering....
could I or should I?
Many of our staff members have upgraded to Windows 10 & VitaLogics has been working well. No issues on our end with VitaLogics.
Did You Know?
VitaLogics Offers New Client
Follow Up Training
Are you within your first 6 months of using VitaLogics? Do you or your staff have questions or need clarification on a specific feature?  Don't forget, as a new VitaLogics user you may request one on one training. Don't wait until you are frustrated. Contact the Director of Customer Support, Liz Mertz by sending an email to support@VitaLogics.com - Attention Liz Mertz and include the issue to be addressed, the best time and telephone number to contact you. Liz will work with you to come up with an action plan to address your concerns. 
Another Merchant has been Integrated
with VitaLogics!
There is a New Credit Card Merchant in town and it is called Heartland!
You now have another option when choosing a merchant that will automatically post in VitaLogics. 
Cloud & Server customers that use Heartland can use a credit card reader with New EMV chip technology 
DCC/PCI compliant
Please 
 for more info and contact details,
Important Mandrill Announcement
Mandrill has recently announced some changes to clients using this 3rd Party email/texting service.  If you currently are a Mandrill client, you should have received this notice. If you have not read it or have not received it please
  to review upcoming changes to your account which will be effective in April 2016. 
New Email & Text Options for Appointment Reminders!
In liue of the increase in Mandrill charges, VitaLogics has searched and found a Free email and text option for your appointment reminders feature. It is called are: Sendgrid.
Have your own 3rd party email/text service and need to pull appointment info from VitaLogics?
Adding a New Payer?
ICD-10 is the default.
If you have to add a new payer to VitaLogics:  Go to Payers > Printing Options > Box 21 will now be automatically default to display ICD-10 codes. No changes needed.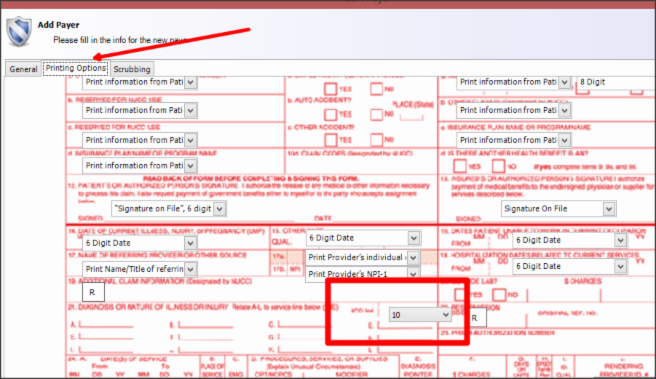 What do you do when you are posting an EOB,
the Date of Service won't show up and
now you can't post the payment?
These instructions are found in the Support Center Click Here

VitaLogics Student Technology Launch Webinar
When: Tuesday, March 29th at 9:00pm EST/8:00pm CST
Presented by: Nicole Cowley - Technology Implementation Specialist
 Who is this for? 
Chiropractic Students and Recent Graduates are invited to Attend. 
Share the Event with your network! To get more  details and register →  
Are you looking for a great, cost effective,
patient education solution for your practice?
Click on the Health Secrets TV logo
below to learn more! 
↓
Interested in Saving some$$$$$$$  ?
Join your colleagues who are on their way to getting their monthly support fees waived?
The VitaLogics Affliiate program provides you the opportunity to significantly lower if not completely eliminate your monthly support fee.  Click
here
 to learn more!
To Request a Webinar Topic
To Request a specific topic to be covered in an upcoming webinar, send an email to support@VitaLogics.net.
We would love to hear from you!
For Emergency Support
M - F  6:00 pm -
7:00 pm CST
Need help after hours?
You can get answers to your VitaLogics questions 24 hours a day?
Visit the VitaLogics Support Center
VitaLogics Main Menu, Admin > Support Center > VitaLogics EMR and enter a topic in the search field